Our story begins in 1973, with the establishment of the MAMEROW dealership
for commercial vehicles, then headquartered in Düsseldorf.
Mr. Marcus Mamerow, son of the original owner, participated actively following complention of his training in the expansion and growth of the business and is now able to reflect upon twenty years of industry experience, resulting in him having a thorough technical knowledge, an accurate vehicle appraisal capability, a respected name and excellent international contacts.
This guarantees our clients a market oriented and flexible purchasing policy, that also applies in relation to the search for special purpose vehicles.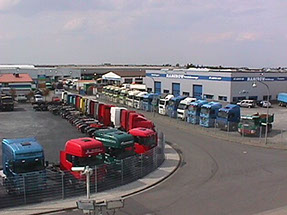 Mr. Marcus Mamerow became managing director and shareholder of the firm in 1988.
Under his leadership, the firm was also able to establish a presence in the former East Germany and in Slovakia.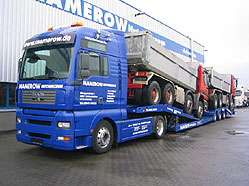 Today, the firm Marcus Mamerow commercial vehicles is an internationally reputable, client oriented dealership, with a new headquarters, a modern infrastructure and competent personnel, that are flexible and capable of implementing our client service philosophy and in this way, of meeting the needs of our client partners and thereby contributing to their success!